ABOUT
Margot Ollerieth - Physiotherapist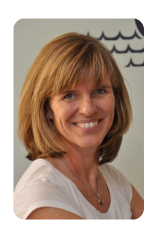 Work experience:
1987 graduated from the Academy of Physiotherapy in Salzburg (Austria), Rehabilitationszentrum Bad Häring, Rehabilitationszentrum Weisser Hof, Lainz Hospital Oncology, Sport physiothrapeutic practice Budocenter, Integrative school Hernals, Private Practice since 2003

Languages spoken:
German, English, French, Italian

Additional Qualifications:
Manual therapy (Kaltenborn-Evjenth)
is a concept of physiotherapy and treatment which deals with the somatic dysfunction of a part of or the whole body. The aim of this form of treatment is to achieve the most optimal restoration of the health of the patient, while dealing with the cause of the problem with respect to physiological, pathophysiological and anatomical factors. The indications for treatment are dysfunctions in the joints, the neurological and/or muscular systems.
Medical Therapeutic Training
is employed in order to partially or completely reestablish freedom of movement. Under physiotherapeutic instruction, the patient, after injuries or operations, learns exercises which aid the first attempts at movement during rehabilitation. MTT is a sensible supplement to this program of exercises.
PNF (Neurophysiological Remedial Exercises)
is for the most part an active therapeutic method which has an influence via neuromuscular stimuli on muscular tension, whereby, by means of skin and eye contact, verbal suggestions for movement, pressure/tension and stretching, the stimulus pathways are activated and movement stimulated.
Cranio Sacral Therapy
is a form of osteopathy. It supports a balance of tension in the cranio-sacral system and in all of the connective tissues, facilitates self-regulation and stimulates the mechanism of self-healing.
K-Taping
is a method of treatment free of medication which can assist healing, relieve pain and shorten rehabilitation times. Through improvement in the perception and coordination of the interaction of muscles, tendons and joints, K-Taping makes training and therapy more efficient. The patient remains mobile and the quality of movement is more rapidly improved. In addition, the relaxation effect gained in therapy can be prolonged over an extended period of time.